Scooter Braun is the popular name of the industry as he has launched a lot of people on his behalf. He made lots of stars including Justin Bieber. So many people have requested that he be launched by him. He never disrespected talent. But though he has a good side in the film industry, one negative side has also been seen in recent updates. On 2nd June 2021, a suit was being filed against his name in Los Angeles. It is a fraud Accusation by his financial advisor Mr. Peter Comisar .
What Happened that day was quite like this. Mr. Peter reached the station and filed a complaint against him. His main concern was to mention the Fraud case done by him. There was a $200 million fraud case that happened according to Mr. Peter. Now, in this article, you'll know the perspective of Mr. Braun. We are not saying that Mr. Peter was wrong and he is right. We are just expressing both side's points of view to explain the story.
According to Mr. Scooter Braun, he never had trust in Peter's talents. Unfortunately, Peter had failed to draw the investors in Scope Capital Management which was a great loss. Again, in 2018, when Story 3 Merchant Bank was established, he thought it would be a great success. But being an advisor and a partner, he never gave his everything to make it successful.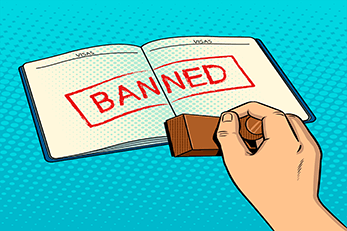 Again, one other huge Accusation was there. It is about racism. Though racism was denied later on in this case, mentioning such words can be harmful to the community. It spreads hate and nothing else. So, putting an accusation without knowing anything or making his case stronger is just a dirty play. Analysts are saying, this movement can put a high impact on the careers of both Peter and Braun.
As Peter is an old player of education and investment, there is very little chance of facing loss for him. But for Me. Braun, it can be a threat. As he is launching and producing so many Hollywood artists and films respectively, a red mark on his face can cause him problems. And loss on the financial point will be permanent. Stock prices will vary. There will be a huge chance the increased price of his Ithaca shares will drop soon.
As the share price is mentioned here, you must know the story behind it. The share price of Brain's company Ithaca was quite less. Mr. Peter put his every knowledge to the test and made the price more than 1.05 billion. It is a huge success. Despite giving such success by himself, he betrayed ( according to Braun), and filed a complaint.
Now, the question is, what about Brain's dream? Because if you don't know the story behind recruiting Peter Comisar, it was to increase the funds from $500 to $750. But somehow, Peter Comisar failed to do it. So, naturally, Braun will be disappointed. Now, expressing that disappointment was his fault. Peter Comisar didn't stand upon Brain's dream. It is expected, Scooter Brain's arbitration on this Accusation will be judged properly.